Whether you are looking to make smart business decisions or improve your personal life; the internet of things (IoT) can offer you a magnitude of benefits. Thanks to the rise in connectivity due to 5G and the ability for machines to make recommendations or take action due to artificial intelligence (AI) and machine learning (ML) IoT is more prevalent than ever with their market growing approximately 27% annually. This has not only improved the value that IoT offers but could leave organisations without IoT struggling to compete in their market. These key benefits can be categorised broadly into three key areas: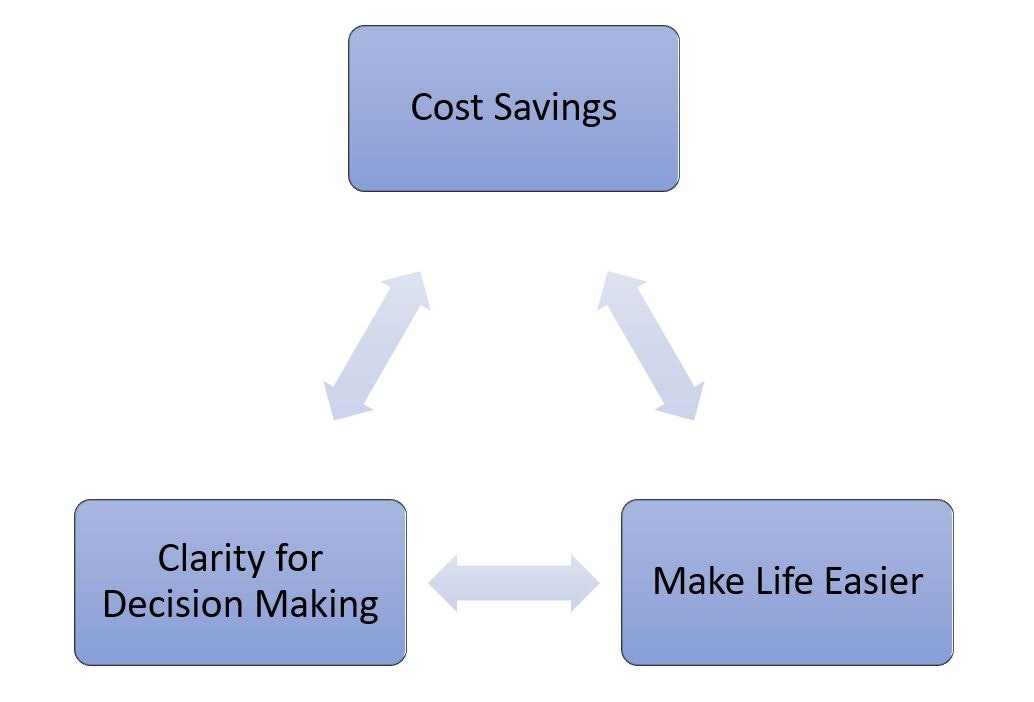 Cost Savings
Significant return on investment (ROI) can be achieved for a business or individual with the installation of IoT. By 2025 the Digital Market Outlook has estimated that over 470 million homes across the world will be taking advantage of costing savings made through IoT from light control to energy usage optimisation. Within organisations across different industries IoT can be used to yield efficiencies through automation of routine tasks and optimisation of asset utilisation via condition monitoring sensors. Theses efficiencies that achieve cost savings also promote sustainability through reduced waste.
Clarity for Decision Making
IoT allows for data-driven decision making through generating invaluable insights. This can be used within a business for tasks such as product lifecycle management. Governments can use IoT data to strategically  invest in projects that will maximise positive environmental impact to improve the quality of life for the people that live there, from analysing water pollution level to improving air quality.
Make Life Easier
Your life can be made easier through the use of IoT through providing you with autonomy. This includes the ability to monitor or control devices remotely from electrical appliances within your home to the health of your loved ones. IoT can guarantee you piece of mind – a view commercialised from our client Karantis360. A businesses operations such as supply chain can be streamlined using IoT, allowing employees roles to shift to a strategic focus. In addition, IoT can reduce the number of safety critical tasks to be carried out by people in an organisation through the replacement of sensors and smart devices.
The possibilities of IoT are endless. Can any of these IoT benefits make a positive impact in your life?
Vivolution is a management consultancy in Glasgow with a focus on HealthTech, FinTech and Digital. Read our services page to find out how we can use our technology expertise to help scale your venture.