Irrespective of your business model, as a tech innovator in Scotland, investment is sure to be high on your agenda. Not so very long ago, an entrepreneur, innovator or business owner looking to raise finance simply went along to their local bank to discuss their investment needs. Over the past decade or so, the whole investment horizon has changed, and Angels, VCs and crowds as well as friends, family and fools are as, if not more likely to provide the capital you require to get your product or service to market than a traditional bank. But what steps should you expect to go through to attract the best investor to your innovation?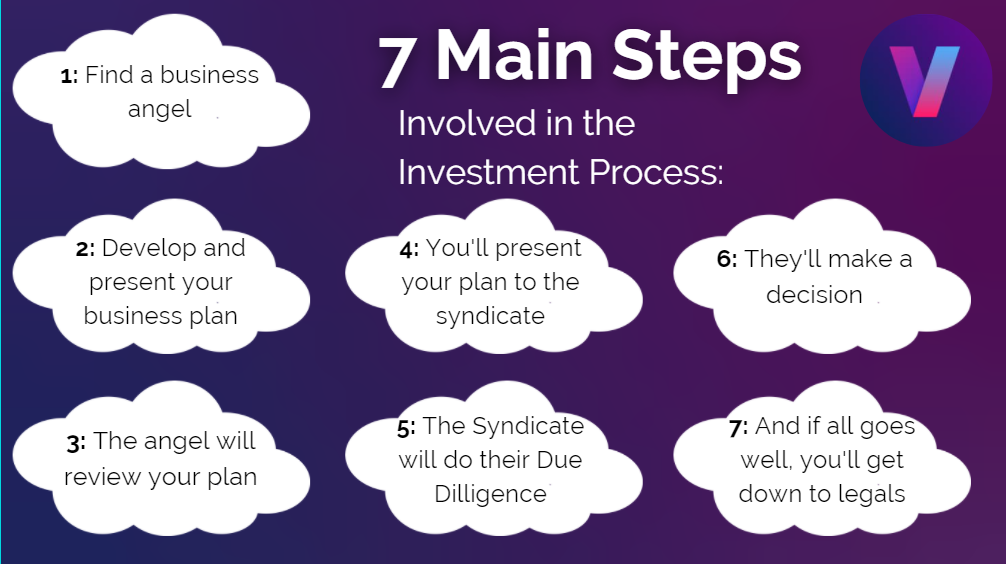 1.    Find a business Angel.
a.      LINC. LINC Scotland is a great place to search for your business investment angel.  It's a nation-wide association with a strong network of individuals, groups, syndicates and private offices.
b.      Word of mouth. In this blog we're clear on our view on networking and when it comes to securing investment for your innovation, who you know is really important.  If you know someone who knows someone or who knows of a fit when it comes to an investor, you're quids in.
c.       Talk to the gatekeeper. If you are planning to approach an angel syndicate then on most occasions if you are introduced by an adviser, consultant or intermediary then this can make a better impression than contacting the syndicate direct
2.    Develop and present your business plan. In order to clearly communicate your business concept, objectives, needs and desires, you need to put together an effective business plan. That said, at this stage, your business plan needn't and in fact shouldn't be War and Peace. It's important that you are able to summarise the key elements of your proposition in a maximum of 4 x A4 pages. When you're writing it, remember that you're speaking to someone who knows nothing about you or your idea, so make your language easy to understand and compelling. Your plan will only be one of many plans they'll read; so it's essential that it stands out.
3.    The angel will review the plan. Angels work as a team and because of this, your business plan will be circulated around the group members. It's important to remember once again that members will typically be looking at as many as 20 business plans a month, so making sure yours is the one that shines is essential. Suffice to say, that it's at this point that everything hangs in the balance. If your plan tweaks sufficient interest, you'll be invited to go to step 4; if not, unfortunately your search will need to recommence elsewhere.
4.    You'll present your plan to the syndicate. If you're called to present your plan to the syndicate, you should expect to spend about 40 minutes before the angels. This time will be made up of a ±20-minute presentation and a ±20-minute Question and Answer session. Needless to say preparation is the key to getting this part of your funding proposal spot on.
5.    The syndicate will do their Due Diligence. Once the angels have seen your presentation, they'll have their own discussions and will clarify any points that are unclear by email. At this point you may be called for a further presentation at which time they'll do even more detailed due diligence.
6.    They'll make a decision. Individual investors at this point in the cycle will make the all-important decision about whether or not to invest.
7.    And if all goes well, you'll get down to legals. Assuming you win the confidence of investors, you can expect to move on to legals at this stage, whereby shareholder agreements, memorandum and articles etc will be drawn up.
So there you have it, a simple 7-step process to securing the investment you need to make your innovation a reality. A simple process it may be, but if you're new to this procedure or you're feeling a bit out of your depth, it always pays off to make sure you have the right people on board to help you.
Vivolution is a management consultancy in Glasgow with focus being placed on supporting companies who have aspirations of revolutionising the healthtech, fintech and digital industry. Read more about what we do by checking out our services page.